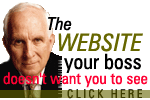 DONATE

The Sabbath Directory Project has many of good reasons to be smiling. The new site is destined to take it to an unprecedented level of popularity. The new code base is an entire re-factor of the old code base. The user experience is even slicker and the pages will load faster. It's more powerful, more flexible, more secure, and intuitive. The developers and interface designers have worked countless hours to make this the most exciting release.

Go on ... navigate to the directories you want and begin adding links!

Browse through our link categories:
Apostolic Church of God 7th Day

(United Kingdom > Congregations and Schools)


We are Sabbath keepers of the true word of God. We believe that Jesus Christ is the true, ...
All Nations Assembly

(United States > Tennessee)


We are absolutely apostolic in doctrine...We are purely pentecostal by experience...We are...
Abiding Faith Christian Church

(United States > Florida)


I take great pleasure in welcoming you and sharing with you my thoughts of what it takes t...
House of Aaron

(United States > Utah)


Seeking unity in the Body of Yeshua (Jesus) and the restoration of the whole House of Isra...
Little Creek Adventist Fellowship

(United States > North Carolina)


What started as a group of fellow believers has turned into a Christian family from all ba...