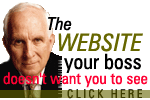 DONATE Please support this work as we work to support your site. DONATE

The Sabbath Directory Project has many of good reasons to be smiling. The new site is destined to take it to an unprecedented level of popularity. The new code base is an entire re-factor of the old code base. The user experience is even slicker and the pages will load faster. It's more powerful, more flexible, more secure, and intuitive. The developers and interface designers have worked countless hours to make this the most exciting release.

Go on ... navigate to the directories you want and begin adding links!

Browse through our link categories: