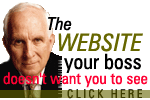 DONATE

The Sabbath Directory Project has many of good reasons to be smiling. The new site is destined to take it to an unprecedented level of popularity. The new code base is an entire re-factor of the old code base. The user experience is even slicker and the pages will load faster. It's more powerful, more flexible, more secure, and intuitive. The developers and interface designers have worked countless hours to make this the most exciting release.

Go on ... navigate to the directories you want and begin adding links!

Browse through our link categories:
Friend Cove

(Virtual Congregations > Websites)


There is a fellowship chat here called Praise & Worship. They also meet every Sabbath for ...
Church of God Kansas City

(United States > Missouri)


A seventh-day Sabbath, Jesus Christ centered community.
BREAD OF LIFE FAMILY FELLOWSHIP

(United States > Texas)


The Almighty, One True God has called this congregation as bold ambassadors to represent t...
My High School Experience

(Blogs > People and Blogs)


I recall the dean of boys had a piece of wood made to use as a paddle to beat the boys wit...
Work at Home Proven Success Formula

(Work at Home > General)


Registration is free and there are no monthly requirements. Simply visit our website and c...